I'm pretty stingy when it comes to interfacing.  Not that I avoid using it, but that I don't like throwing out m y scraps.  Why cut into a big piece of interfacing when  a scrap will do?  Or a combination of scraps, like this fancy number I pulled recently.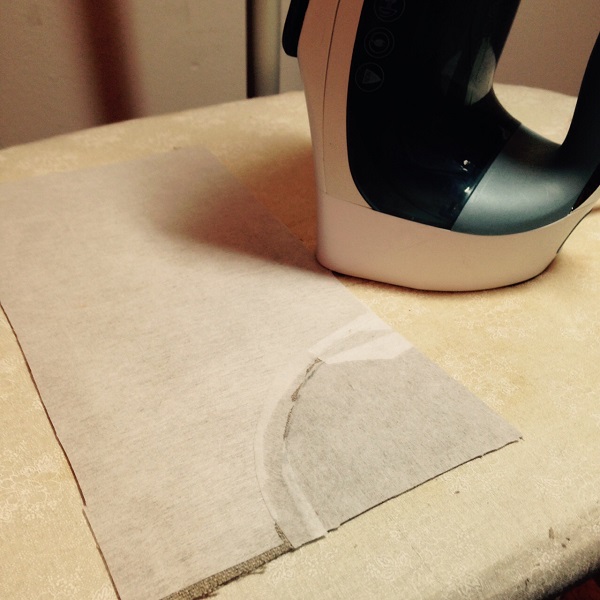 Holding on to your scraps means that you need to have a good organizational system.  Otherwise, it all end up in a big stack together.  Or a big bin, because that's a little bit neater.
This is how I stored my interefacing, in a bin on the shelf.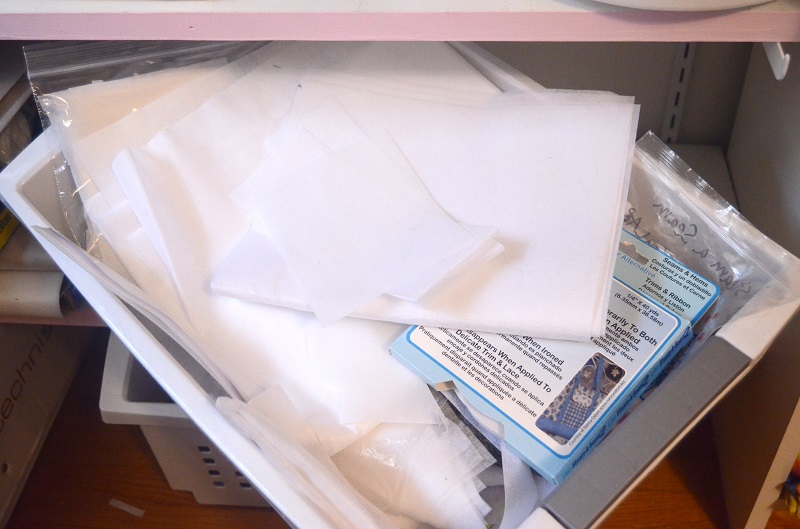 I have some bolts and rolls of interfacing that I store further down the shelf, but my smaller pieces (the ones I buy by the yard) are all folded up and placed in this bin.  You can see all the scraps piled on top!
Yesterday I tackled this interfacing bin and came up with a better solution.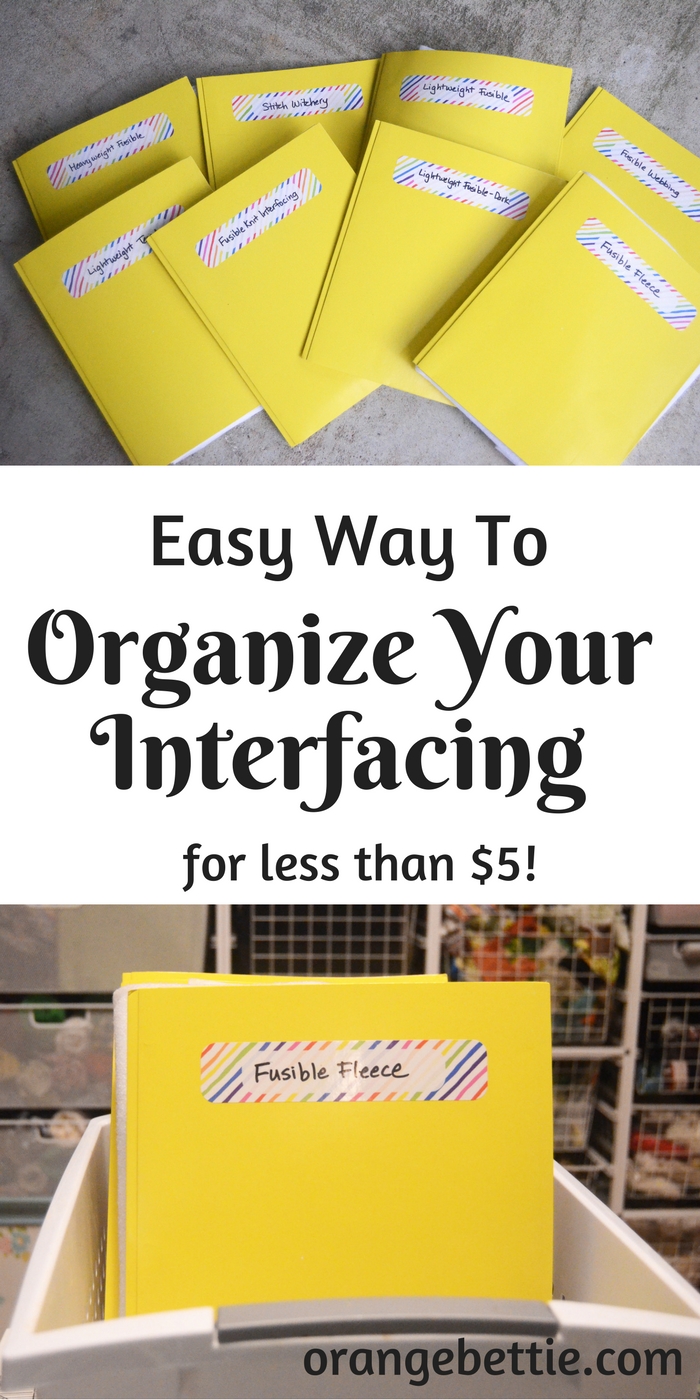 AND thanks to back-to-school sales, it cost me less than $5!
Here's what I did.  It's so easy I don't know why I didn't do this before!
I sorted my interfacing by type, and then stored each type in a separate folder.  Target had the folders for $.24 each, and a pack of labels for $1 in the Dollar Spot.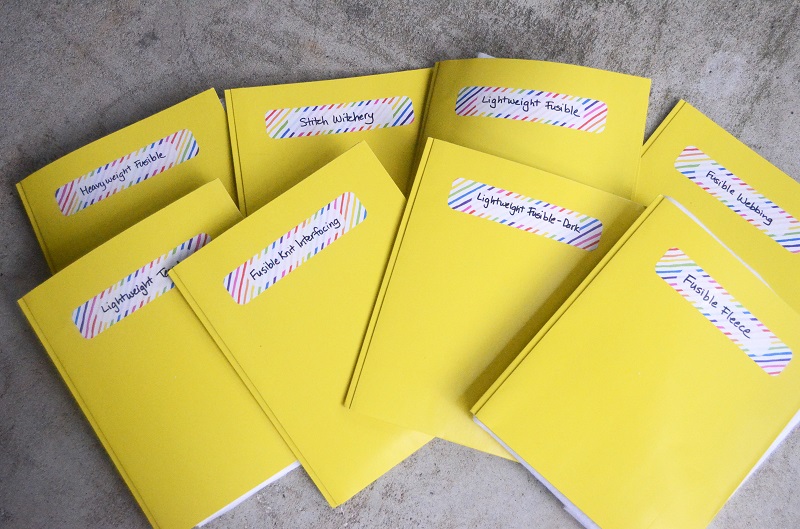 Inside each folder, the left pocket holds the smaller scraps and the right pocket holds the larger pieces.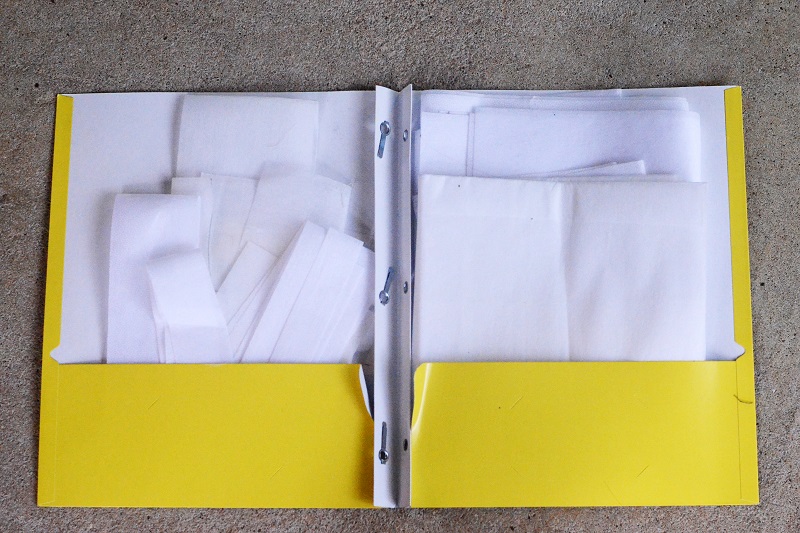 If I had particularly big or bulky pieces of interfacing, I just tucked them inside the folder (but not in a pocket) so it would be easy to find them if I needed them.
In a perfect world, I'd have the folders standing up in the bin like this, so I could thumb through them like files.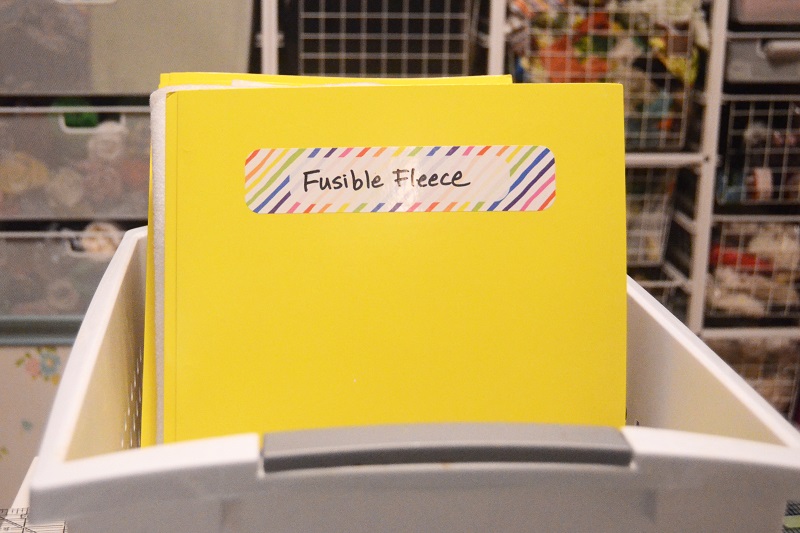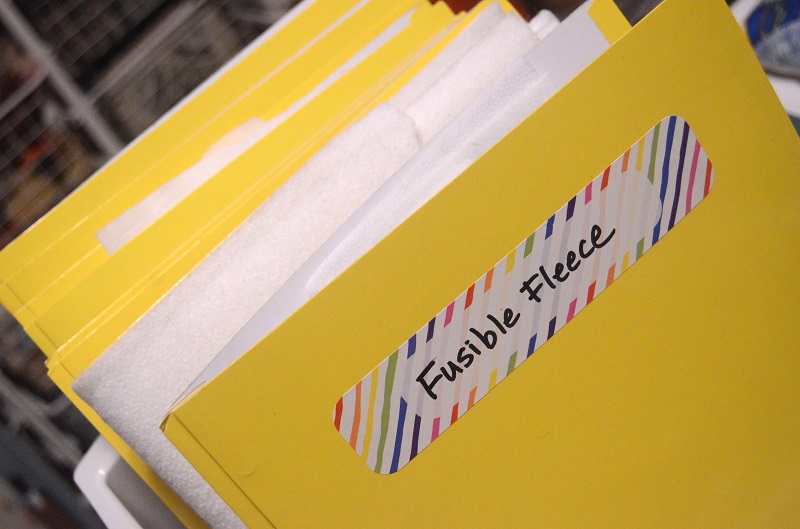 But there's not room on my bookcase, so I'll just keep them flat in the bin.  The folders are still easy to thumb through when I need to find a particular kind of interfacing, and the pockets inside will help me make efficient use of all my scraps!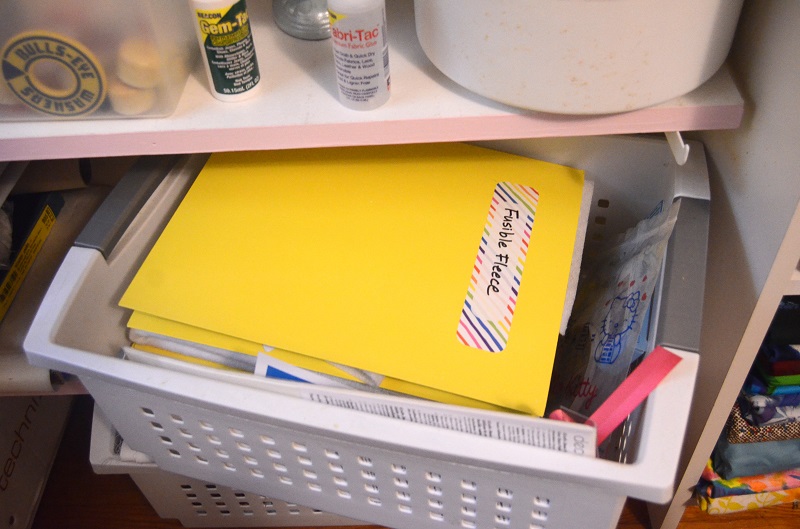 In other news: Apparently I had way more fusible lightweight interfacing than I thought I did.  Amazing what you find when you clean through your stuff!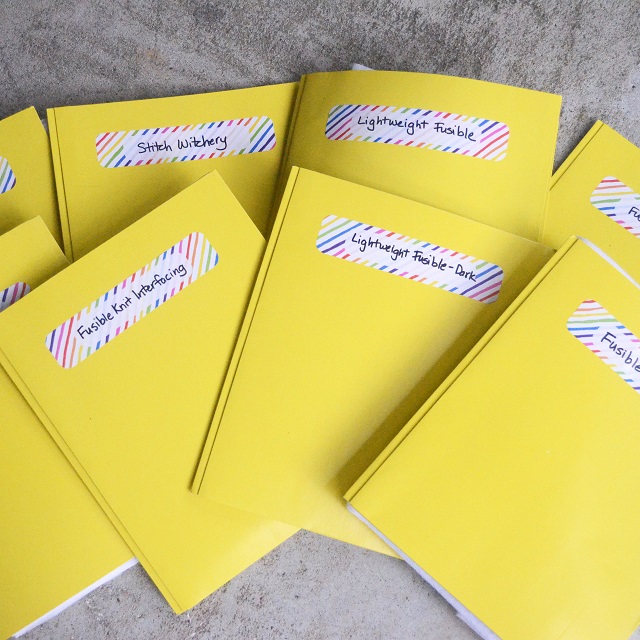 (Visited 252 times, 1 visits today)